R. Christopher Mason, PhD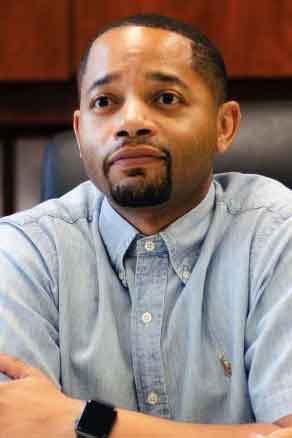 Associate Professor – Department Chair
Public & Allied Health Sciences
mason [at] desu.edu
302.736.2363
Education
Ph.D., The University of Georgia, July 2015 
Department of Kinesiology
Major Area: Human Motor Behavior
Dissertation Title: The Effects of Community-Based Exercise on the Physical Function of Older Adult Women
M.A., The University of Georgia, August 2006
Department of Kinesiology
Major Area: Human Motor Behavior
Thesis Title: Reliability of the Sensory Organization Test in Healthy College Students
B.S., Florida A&M University, December 2002
Major: Biology; Minor: Chemistry
Research Interests
The neuromuscular control and efficiency of functional movement across populations and the pathological and age-associated changes in functional movement across the lifespan.
Publications
Ray, C., Horvat, M., Croce, R., Mason, RC, Wolf, S. (2008). The impact of vision loss on postural stability and balance strategies in individuals with profound vision loss. Gait & Posture, 28(1), 58-61.
 Guyotte E, Horvat M, Franklin C, Ray C, Mason RC. (2013). Submaximal estimation of strength in high school football athletes. Clinical Kinesiology, 67(1), 1-5.
Mason, RC., Horvat, M., & Nocera, J. (2016). The effects of exercise on the physical fitness of high and moderate-low functioning older adult women. Journal of Aging Research, 2016(1), 1-7
Homer, V. Starkman, M., Mason, RC, Anwar, Z. (2019). Preferred Movement Pathway and Balance: How Proper Shoes and Orthotics Affect Athletic Performance. Lower Extremity Review
Hockstein, M., Coker, J., Fisher, M., Mason, RC., Moultrie, L., Scott, D., Tuxward, A., Terheyden, J., Adamson, B., Allen, T., & DeLauder, S. (2021). Assessment of a multifaceted approach, including frequent PCR testing, to the mitigation of COVID-19 transmission at Delaware State University. The Journal of the American Medical Association.
Professional Organizations and Memberships
American College of Sports Medicine (ACSM)