Nursing, MSN

Why DSU?
Affordability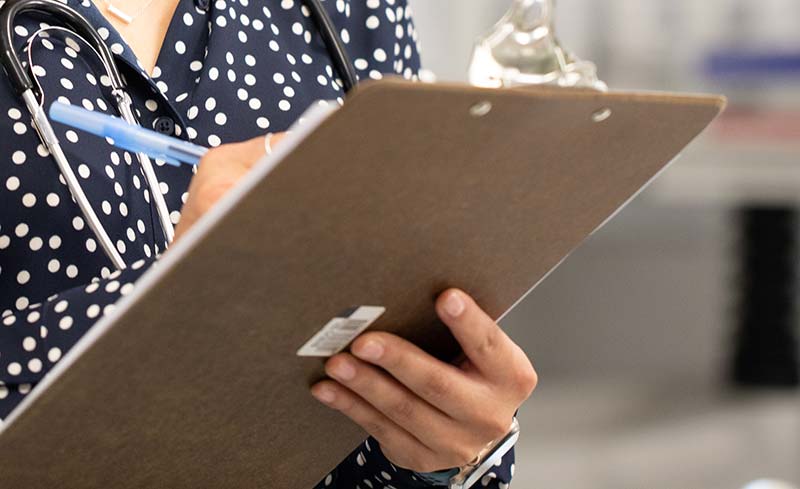 Our students enjoy one of the lowest graduate tuition rates in the nation at $16,500 plus fees for all courses (11 courses, 33 credits). Scholarships and financial aid are available to those who qualify.
Academics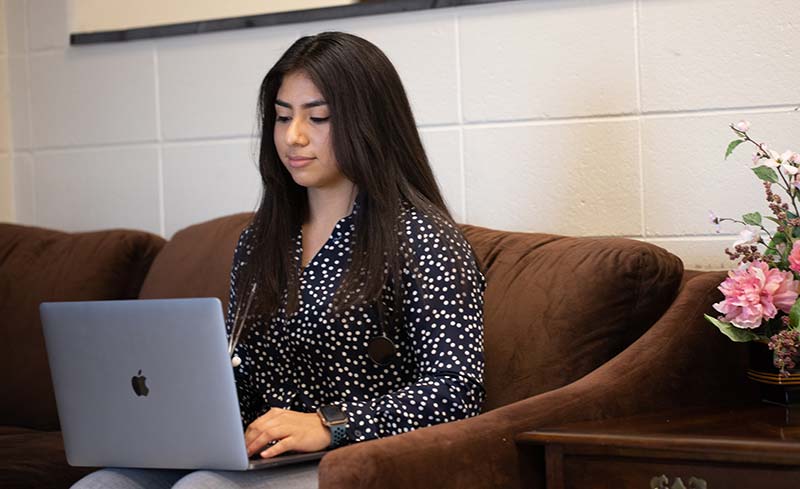 The program prepares students become culturally competent leaders. The two concentrations offered are Global Leadership and Nursing Education
Online Classroom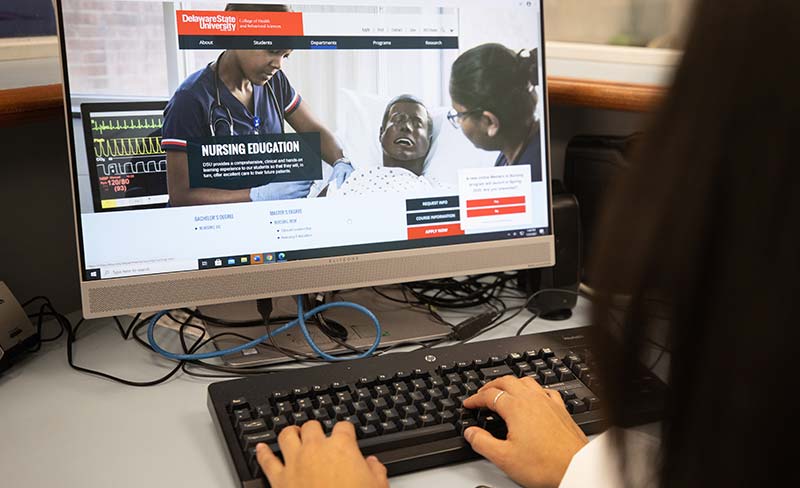 It consists of eight week schedules, with one course per block, allowing students to complete their degree in just under 2 years. Students will have 24/7 access to their course and easy access to faculty.
Experienced Instructors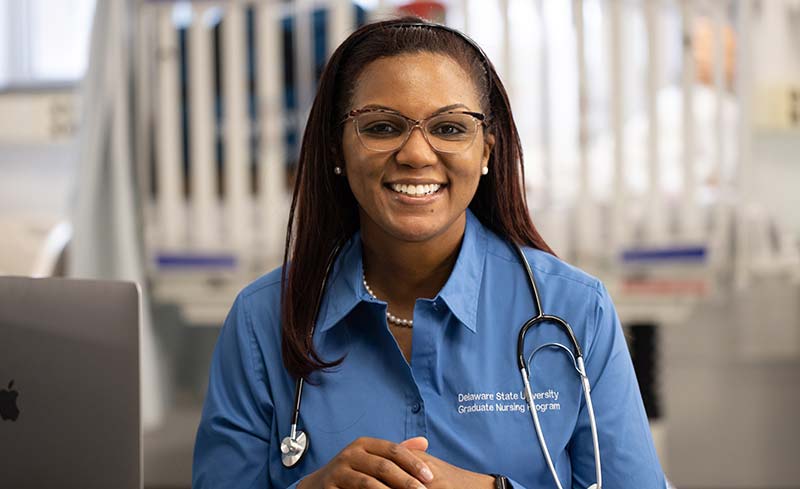 Instructors are adept in helping you develop your skills and enhancing your academic success.
Diversity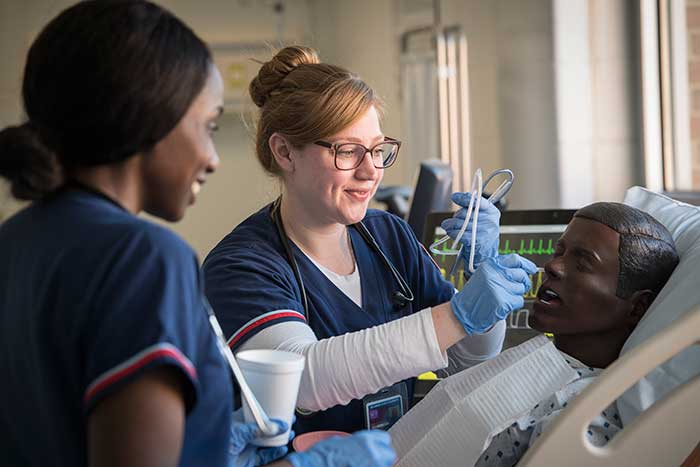 As a leading HBCU, we continue to develop a diverse culture that empowers and celebrates our students and faculty. We believe a diverse environment drives education and strives to create that even in an online environment. Delaware State University stands as one inclusive community. Working together, we share the common belief that we need to understand, accept and support multicultural and individual differences.